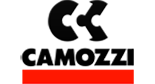 Camozzi is the tech giant that has been an undisputed leader on the Russian market of pneumatic equipment and industrial automation for a long time. and CAMOZZI have been cooperating for many years in the application of pneumatic actuators for turbine automatic control systems.
---

GENERAL ELECTRIC A-INTEGRA is an official partner of GE in the promotion, integration and service support of BENTLY NEVADA vibration monitoring and diagnostics systems for rotating equipment.
The long-term development of partnership between GE and A-INTEGRA has brought significant results in terms of promotion, integration and support of anti-surge and ITCC turbine control systems implemented on the new-generation Mark VIe platform.
---

HONEYWELL PROCESS SOLUTIONS – HONEYWELL PROCESS SOLUTIONS and A-INTEGRA are partners in the promotion and integration of anti-surge control systems for centrifugal compressors and turbines made on the EXPERION PKS platform.
---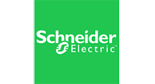 Upon the customer's request, the upper/middle level (in particular for turbine control systems) can be based on Schneider Electric controllers. Considerable experience and competence of A-INTEGRA engineering staff allow us to meet various customers' requests.
---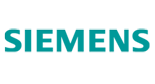 At the request of our customers, engineering solutions can be based on SIEMENS technology platforms. Considerable experience and competence of A-INTEGRA engineering staff allow us to meet any technically feasible wishes of our customers.
---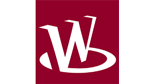 Woodward is the leading manufacturer and supplier of solutions and equipment designed to control aircraft, marine and industrial engines, turbines and generators. Today Woodward is a recognized leader in the field of control and regulation systems for rotating axial machines (turbines, compressors), as well as diesel and gas-piston electrical units.
---

AMETEK, inc. – Since 2015, A-INTEGRA is an official partner of AMETEK inc. (Power Instruments) in Russia and CIS countries. AMETEK Power Instruments is a manufacturer of specialized high-quality products for industrial automation.
The range of AMETEK Power Instruments includes instruments for measuring electrical parameters, fault recorders, digital alarm detectors, and specialized flame control devices, high-speed pressure sensors, thermocouples and cable assemblies for gas turbines.